In order to view the trailer online, you must have Real media player installed on your system. If you do not currently have this, please click on the logo to the left or click HERE.
Two women living with cancer: one in the prime of her life, one in her twilight years, face the biggest challenge of life as they come to terms with death. Living in the same town filled with eccentric characters, their joint challenge teaches the two women, and those who love them invaluable life lessons.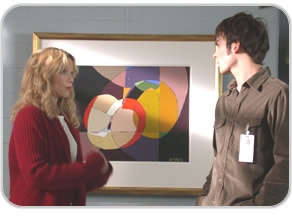 CHANGING HEARTS focuses on the moving relationship which develops between Amber Connors (Lauren Holly), blessed with a vibrant, sunny beauty and vast compassion and the irritable, cantankerous older woman she befriends, Betty Miller (Faye Dunaway), whose vestiges of vanity and proud carriage put the lie to her reclusive persona. Betty has spent her entire adult life building her defenses, only to have them systematically worn down by the neighboring nursing home philanderer, Johnny Pinkley (Tom Skerritt), - an aging charmer and hopeless romantic determined to win back Betty's love after breaking her heart decades earlier by going off to the Korean War.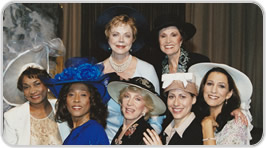 Meanwhile, Amber stumbles onto a romantic dilemma of her own: Jason (Ian Somerhalder) a dashing but troubled younger man, whose path has fatefully crossed hers. Amber is determined to transfer her sense of hope and wonder to Jason before it's too late. At first suspicious and confused by Amberís impermeable happiness, Jason grows enchanted by this beautiful, older woman who, despite tremendous heartache, seems to have the secret to life that makes it worth fighting for. By pushing through Jason's inhibitions and fears, Amber reaches him in a way he has never known before. Through tears and laughter we see the transference of this "secret" from one person, ravaged by disease, to another, ravaged by despair.
The ensemble also includes stellar performances by character actors Edie McClurg as the quirky and helpful Nurse Rollins and Janet Carroll as Mrs. Lane, head of the Baptist Women's League and hospital do-gooder. In addition to the ensemble cast, the film features musical performances by veteran recording artist Rita Coolidge and Earl and Randy Scruggs, alongside Grand Ole Opry country singers Jan Howard and Jeannie Seely.
More About The Changing Hearts Story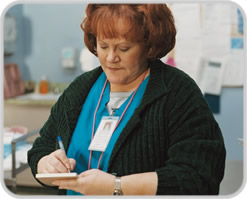 "Changing Hearts" is a charming, quirky Southern tale of a group of people brought together by less than ideal circumstances. Much in the vein of "Steel Magnolias" you find yourself laughing through tears as you see the growth, resilience and rebirth of the human spirit. A story about facing death, yet finding life.
If you have ever lost someone you know, only to find that their spirit surrounds you still, you will be able to relate to "Changing Hearts." Through the transference of love, we see the power that one person can have on every life they touch. This move will change the way you look at fear, death, and this incredible "experience" we call Life.